Professional Plumbers in Katy Texas
Plumber Katy, Harris and Fort Bend County, is the authority in in tank or tankless water heater issues in the city because it has been operating in this area for a long time. We even helped install most of the units builders put in many homes in this fast-growing city. Do you have a gas, electric, solar, tank unit that you need repairs for? No problem, our technicians are highly skilled and competent in all of them.
In case you have water heater leaks, let us help you replace the unit, which is cost-effective. Most heaters last between 8 and 12 years after which you are better off installing a new one to provide your home with adequate hot water. If you are ready for a replacement, our plumbers will guide you and help you select a unit that meets your needs.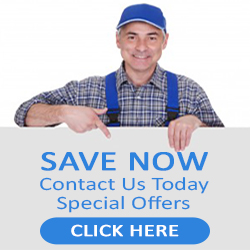 Leaking Water Heaters Repaired Professionally
Is your hot water heater leaking? Are you frustrated because you are running out of heated water and your family members aren't able to enjoy their showers? It is recommended changing this unit if leakages are occurring. A professional will be needed to remove the old one and install a new one. To maintain your unit, it is a good idea to drain it completely two times a year to remove the sediment.
Our professional plumbers are certified, skilled and experienced in helping you to stop leak on your tank heater depending on the source of the leakage. They will also help you repair or replace a solar water heater. If you like clean energy you will be pleased with the operation of this unit. This system is also capable of saving you money on your electric or gas bills.
Selecting type and size of water heaters can be challenging if you decide to do it yourself. Before jumping to buy one, you should first calculate the volume of water that your family needs. Space considerations should also be made before purchasing a unit. A decision will have to be made whether you will get a conventional, tankless or hybrid. If you need an expert helping you to make sure you choose wisely, call us.